MC Austin has been providing business cloud solutions to companies around the Austin area for years. The world is moving to the cloud at a rapidly growing rate, but what does this mean? The simplest way to look at this is to break down the different services commonly hosted in the cloud.
Cloud Voice Solutions
Unified Communications as a Service (UCaaS) provides a simple, flexible option for customers who want to move the cost for their phone system from a capital expense to an operating expense. It also provides rich Unified Communication features such as IM, presence, voicemail-to-email, and mobile and desktop applications.
Cloud Infrastructure
Infrastructure as a Service (IaaS) provides advanced data center functionality to enable sophisticated off-premise computing, allowing companies to augment or replace their premise-based infrastructure for improved scalability, flexibility, and security which typically will provide for various financial saving scenarios.
If your company is in the market for fault tolerant/high-density servers, SAN and grid-based storage, next-generation virtualization, all "housed" within private cloud environments, look no further because you have found your home.
Cloud Contact Center
Another cloud solution that is becoming more of the rule than the exception is that of Contact Centers. Among some of the most popular and most sought after Contact Center features are: Interactive Voice Response (IVR), Desktop Sharing, Historical Reporting, Real-time Monitoring, Skills-based Routing and CRM Integration. Most of these features are now standard with MC Austin's Cloud Contact Center offerings.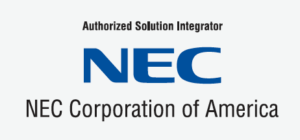 Back in 2012/2013, We were fed up with our digital phone system and needed to make the jump to VoIP. That's when we came across MC Austin. Not only did they make it easy to understand VoIP but they had the knowledge and expertise to get us in a great NEC VoIP system. We have been a customer of MC Austin ever since.